NEWS ARCHIVE 2010
31.12.2010 Now you can find us on Facebook and ReverbNation! Link us, add us, you know how these things work probably better than us :) Thank You all for the support! Happy New 2011!
22.12.2010 Great news, guys! We finally managed to finish the album! It will probably be released at the beginning of 2011; for Romania we decided to make a limited DYI edition and we're currently looking for a label to promote "Beware the Silent" in other countries as well. Until then, we uploaded 5 tracks (from a total of 8) on our MySpace page! Listen, comment, and spread the word! Thanks for the support and a Rockin' Christmas, guys!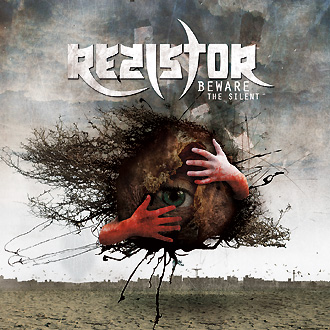 07.12.2010 We are pleased to publicly unveil the cover artwork of our debut album, created by Costin Chioreanu (Twilight13Media). This cover has a special and personal importance to both the author and the band and it perfectly captures the dark visceral energy the album was built upon. For more info please visit the "Releases" section. Due to some unexpected glitches the mastering is taking a bit longer than expected but we're trying to fix things up in order to maintain our initial goal of having everything finished by the end of this year. Stay tuned for more info!
02.10.2010 As you can see, today we finally started recording the vocals! We are a bit behind schedule because Eugen's last voyage took longer than expected, but he's finally back in town and ready to fire up the mic!
17.07.2010 Boys and girls, it's time to crank up the volume and let your speakers rock! Yup, today the guitar session started, and let me tell you something: it sounds good! As usual we've uploaded a photo slide to let you see how it went. The last session - vocals - is scheduled in August - September, so stay tuned for more info! The Rezistor boys wish you all the best!
04.06.2010 Today we started the bass recording sessions. Five songs are already finished; the last three were scheduled for another session next week. As you can see we've uploaded a photo slide that (we think) explains pretty well how things are going. Enjoy & stay tuned for the next studio report that will cover the guitar session.
08.05.2010 Above are some photos taken during the drums recording session.
10.04.2010 Today we started the recording of our 1st album! We're currently working on the drums tracks (4 are already 'in the bag' and 4 still to go). More info coming soon!
06.03.2010 Media section update: All lyrics are now uploaded on our website - a total of 8 songs that will be included on our debut album, scheduled to be recorded this year (1st recording session will start in April). Stay tuned for more info!